US smartphone engagement has overtaken desktop: stats
According to this, since December 2010, US smartphone engagement has increased three-fold from 131 bln total minutes spent on the device per month to 442 bln by December 2013. Tablets increased over the same period, a 10-fold growth to 124 bln minutes per month. Smartphones alone have surpassed desktop usage in 2013, with 429 bln minutes now spent on the previously dominant screen.
"As of December 2013, 56% of US consumers are considered multi-platform users. This is the first time that consumers who use both desktop and mobile devices in their daily lives form the majority in the total population of digital users. In fact the shift to multiplatform as a majority occurred over the space of only one month between March and April 2013."
"Although in the UK, more than 60% of online adults use at least two devices every day and nearly 25% use three devices. 40% of all online adults start an activity on one device and finish it on another."
"Desktop usage has stayed relatively constant over the last few years, with a slight rise in 2013. Mobile devices haven't eaten into this desktop time as you may expect. Instead mobile devices have given consumers the opportunity to be online throughout the entire day."
M-commerce on the rise worldwide - report
According to this, m-commerce is on the rise worldwide. Mobile shopping is transforming the retail industry worldwide, as mobile traffic to retail sites surges and the variety of products purchased on mobile grows.
"M-commerce sales worldwide were estimated to top EUR 100 billion in 2013 as the increasing penetration of smartphones and tablet computers fuels the spread of mobile shopping. Smartphones and tablets differ in their impact on consumer behaviour and preferences when shopping on mobile. Thus, smartphones currently have higher penetration on global population than tablets, but tablet use is rapidly growing. Mobile retail applications are more popular on smartphones, while in access via tablets mobile browsing is prevalent. Tablets are a more suitable device for making large purchases on mobile. Smartphones, on the other hand are perfect for making on the go and quick purchases. There are other peculiarities in mobile shopping, for example, app vs browser. Neither had a distinct advantage over the other in terms of frequency for mobile shopping in 2013."
"In North America, the US market generates several tens of billion EUR of mobile retail sales, with its share on total online retail reaching over 15%. M-commerce sales are sensitive to seasonal variation, with Q4 being especially lucrative on Cyber Monday and Black Friday, when the share of m-commerce is even higher than throughout the year. In Latin America, consumers are starting to embrace mobile shopping, as mobile penetration grows and retailers launch mobile apps. The population most engaged in mobile shopping in Latin America is Mexico which also has the highest smartphone penetration on total population. Brazil, the region's largest market ranks next by mobile shopper penetration. In Argentina, the share of m-commerce on total online retail sales does not exceed several percentage points, which is, however, more than in many other Latin American countries."
"As to the Central Europe, Germany leads in penetration of smartphone/tablet owners who shop on mobile at least once a week. M-commerce sales in Germany have reached over 10% of the total online retail sales in 2013. In Western Europe, UK leads by share of mobile retail on total B2C e-commerce sales, with sales from tablets growing faster than sales from smartphones. In France, over a quarter of online shoppers planned to purchase from mobile in 2014, while in the Netherlands over 2 million people already engage in mobile shopping. In Eastern Europe, mobile shopping is developing in Russia as a growing share of the 143 million population obtains access to the mobile internet. According to the study, around a third of mobile internet users in Russia purchase products from online shops via their devices. In Turkey, where mobile internet already accounts for the largest share of internet subscriptions, a significant double-digit share of smartphone owners shops via mobile."
"In Asia-Pacific, South Korea sets the newest trends for global m-commerce, such as integration of mobile shopping into messaging platforms. In Japan, a high double-digit share of mobile users shops via their devices. The number of mobile internet users in China have topped half a billion in 2013, with over a hundred million of them engaging in m-commerce."
"In the Middle East & Africa, m-commerce has a high potential, as most of the internet users access the web through their mobile phones. Both in South Africa and in the UAE the share of internet users shopping though mobile phones already reached a high one-digit number."
Erasmus + and small and micro organisations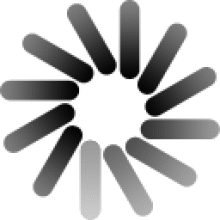 Having just conducted a straw poll amongst a wide range of our UK partners (most of which are small and micro companies and organisations) it seems to be clear that not many of them are preparing to make submissions to Erasmus plus in this first round of funding.

Also there is a lot of e-mails coming from all across the EU with organisations proposing themselves as perfect for any applications that other people are making but not many making proposals themselves. Perhaps as in the UK this is an indication that lots of smaller organisations are not feeling comfortable with making applications in the first round.

In both cases it would be interesting to know the reasons for this apparent inability or un-willingness to lead on new proposals under Erasmus +

Perhaps this is a wrong conclusion but it does not take a massive leap of the mind to assume that the work involved for smaller organisations in adapting from the old LLP programmes to Erasmus + is not a simple one.

Clearly the creating of new Erasmus + proposals requires a lot of research and additional work and this is difficult for small and micro companies to build into their existing work-loads. Yes we still have the partnership programmes but will there be a reduction in the number of smaller organisations leading on programmes in Erasmus?

It would be interesting to see the statistics in relation to the size of the organisations/companies who applied in the last year of the LLP programme and in the new Erasmus + programme. I wonder if these will be available?
32% of clicks on British ecommerce websites originate from users in countries outside UK
According to this, shoppers in different countries reveal high interest in UK e-retailers.
"32% of clicks on British ecommerce sites originate from users in countries outside the UK."
"The same study points out the reasons for which certain countries fare better than others in cross-border ecommerce."
"According to results, international delivery to customers is one of the reasons for which online shoppers prefer UK retailers. None of the shops in the study offered free delivery to anywhere other than the UK, this service was always at a premium, although in the wider context of ecommerce, the idea of international delivery is certainly not unprecedented."
"In Germany for example, many shops automatically deliver to Austria, given the geographical and linguistic proximity. The same trend was detected for Spain, who most frequently delivered to Portugal and Andorra and for France, delivering commonly to Belgium, Luxembourg and Switzerland, again making the most of the geographical location and linguistic similarities. In the case of Italy and Poland, it is unsurprising to see in the study that ecommerce sites in these countries are the least likely to offer international delivery, given that Italian and Polish are not spoken anywhere else, apart from a small proportion speaking Italian in Switzerland."
"When it comes to language in country-specific websites, research finds that in the UK, just 10% of the respondents provided product information in other languages."
"The Spanish ecommerce websites in the study were the most eager to target consumers in their native language, with 50% of those in the study offering either language or country-specific sites. Poland, being at an automatic disadvantage in terms of linguistic recognition and comprehension, has to strive harder to reach consumers in other countries, and is ready to do so, with 46% providing a translated version of their web shop."
"The survey also reveals that British e-retailers are making an overwhelming effort to entice international customers. Just 6 of shops reviewed offer the option of viewing product prices and completing transactions in their own currency."
The importance of mobile banking for customer experience
Econsultancy.com published an article about the importance of mobile banking for customer experience.
"Generally, people's impressions of banks aren't too positive. The credit crunch, banker's bonuses, overdraft fees and call centre queues are some common negative associations in people's minds. However, digital does offer some opportunities for banks to improve the way they are perceived, by helping them to improve the overall customer experience."
"First Direct has gathered a reputation for great customer service. It regularly comes top in consumer polls for this, achieving an impressive score of 92% in a recent MoneySavingExpert poll for example. By comparison, its nearest rival, Santander 123, had 74% while most high street banks struggled to beat 50%. (...) First Direct actually answers the telephone when it rings. No call queues or automated systems. Simple but effective. (...) First Direct, with no branch network, has focused on providing an excellent all round experience, especially online. Its social campaigns are daring and innovative. Take 'first direct live' for instance. Launched in 2009, it turned its site into a repository for customer feedback, a very brave move for a bank in the wake of the financial crisis but one that paid off. "
"The site works well too, making it easy to check balances, transfer funds and so on, but it's mobile where customers really feel the benefits. Mobile and online banking frees customers from the need to call into branches or take to the telephone for most common transactions. It saves them time, and thus enhances their lives in a small way. Indeed, a recent Bain report (PDF) on customer loyalty in banking found that mobile and online banking are the areas most likely to 'delight' customers and therefore increase their loyalty and make them more likely to recommend a particular retail bank. "
"Mobile banking is taking off too. While some banks were slow to launch mobile banking, most high street banks now offer this service. The ubiquity of mobile banking apps means that they will soon become a hygiene factor. People will not consider opening an account if their bank doesn't offer this."
"Younger age groups are particularly keen to access their money via mobile. According to Tealeaf stats, 57% of 25-34 year olds and 53% of 18-24 year olds in the UK say they have accessed banking on smartphone or tablet, either via app or mobile web."
"Under closer scrutiny, smartphone apps are the most popular mobile way of accessing banking services for both of these age groups, with 22% and 25% doing so respectively. In the digital age, where bad news spreads fast on social media and consumers trust reviews and recommendations from friends and family above all else, customer experience is all-important. For banks looking to delight their customers, providing excellent experiences on mobile and desktop and making people's lives easier is perhaps the best form of marketing there is."